Eventually, though, they find out that there is no way around it, as a significant amount of their customers are letting this know in an unpleasant way. As designers, we always see the ideal world as a place where we can create things without racing against the clock.
Unfortunately, most of the time we do, which challenges us to come up with solutions to deliver the best possible quality in the least amount of time. We had one of those projects a few weeks ago, where we had just one week to redesign a user interface, which would affect the user experience of approximately 100.000 daily users.
Even though UX in Turkey is becoming more and more mature, there are still plenty of software companies that are not aware of the fact that listening to users can be very beneficial.
Some other software companies, on the other hand, are proactively looking at opportunities to continuously improve the usability of their products to increase client satisfaction. A couple of weeks ago, we have worked with Nebim, one of Turkey's leading independent software vendors, which pursues the strategy of continuous UX improvement. Their product, Nebim V3 ERP, being the leading local Enterprise Resource Planning (ERP) software system geared towards non-food retail and wholesale market segment with tens of thousands of daily users, was receiving feedback from their customers' end-users regarding opportunities of UX improvement, specifically in its reporting applications. Nebim was investing in on-site and remote training to assist end-users in how to leverage advanced options of their reporting applications, which on the long run was not a cost-effective approach.
This is where we stepped in. Our goal was to redesign the reporting-related applications of the product in such a way that it would be easy to learn for new customers, but also not that different to upset existing and advanced customers. Eventually, this should decrease the amount of time and resources spent on support and training. Sounds like a typical UX project, right?
But here is the fun part; we only had 7 days to deliver the designs…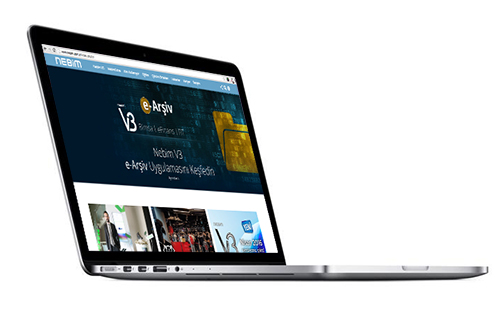 Day 1: Get to Know Stakeholders
All of our projects start by learning the industry, audience, problems, needs, etc. of our client. During a kick-off meeting, we have a chat with all the stakeholders to discuss and understand these items more clearly, followed by a brainstorm session to find the best UX solution that will match their needs. Nebim challenged us to find a feasible solution before the start of their next Agile sprint, which meant we only had 7 days to finish the project.
In order to meet the schedule of the client, we came up with a methodology to deliver the best possible user-centred solution within the given timeframe. We thought Test-Driven Design was the way to go, which is an iterative testing method to design a product based on user feedback. This method would allow us to improve the product more effectively and efficiently, which was the exact thing we needed.
Day 2: Designing a Better Version
The following morning, the stakeholders organized a session where they walked us through their product. Our goal was to learn about the possibilities and constraints we could have with the current framework. It was also important to hear the most common problems users were facing when using the product. Luckily, the stakeholders we worked with are very involved with and care about their customers. Considering the time pressure, they were a good source of information to get an overall idea of the experience users were having.
After the session, our UX team started sketching three low-fidelity concepts based on everything we had learned. For this, we used Balsamiq, which, thanks to its library, is a rapid and effective way of creating low-fidelity wireframes and communicating concepts. To speed up things even more, we decided to work on-site. This way we worked closely with IT and business stakeholders, which allowed us to get feedback much faster.
Our goal for the day was to agree with the stakeholders on one final concept and have this ready to be prototyped the next day.
Day 3 Make it Clickable
Almost halfway through, we were already preparing for the user tests. The concept we had sketched and agreed upon with the stakeholders the day before had to be made interactive.
There are a lot of tools to make this happen. Deciding on the right prototyping tool depends on many factors, i.e. the platform of the product, types of interactions, importance of visual design, simulation, etc. By considering some of these factors, we had decided to use Justinmind. This tool matched our needs as it has rich libraries of UI elements for most platforms, many ways of handling interactions between pages, and an easy way of simulating the prototype for testing purposes.
Day 4, 5, 6, and 7: Test with Real Users
In the remaining four days of the project, we have focused on testing and improving the product we had designed and developed in the days before. As mentioned earlier, we had decided to use an iterative testing method, which means that we have several repetitions (iterations) of testing the product with actual users. Our goal was to conduct one full iteration per day. As we had four days left, this meant we could conduct four full iterations if everything would run smoothly.
Days before the start of the first iteration, we have discussed together with the stakeholders the number and types of users we would like to include in the tests. Based on our experience and the tight schedule, we had decided to include a number of four users per iteration, which would mean we would require a total of 16 users for the entire project. Luckily, Nebim was helpful in taking care of the recruitment of users, which saved us a lot of time.
Planning one full iteration per day seemed like a challenge at the start but was actually quite fun and viable. We started each iteration with the user tests early in the morning. Testing with four users would take us approximately 2 to 3 hours. During each session, we listened, observed, and took notes. After all user sessions were completed, we needed an hour or so to list and summarize the findings, after which we presented the results of the iteration to the stakeholders.
In this 1-hour meeting, we discussed the highlights of the iteration, brainstormed possible solutions, and compiled a list of to-dos that should be brought into the next iteration. After the meeting and in the remaining 2 to 3 hours, we quickly updated the prototype based on the to-do list and prepared for the next iteration. The same process was repeated for each of the four iterations that we have completed in the following days.

Conclusion
The Test-Driven Design methodology we used has showed us that designing with time constraints does not have to be a reason for unsuccessful UX. Or does it? Both Nebim and its users are confident that we have put an improved design on the table, which at the moment is being developed and to be launched in the following weeks. Time will tell if the changes we have made will affect the experience of our client's customers in a positive way…