The usability tests of the website and mobile application of tazedirek.com, which has successfully entered the organic food sector and provides services to its customers with the assurance of Aslanoba Group, have been completed. The aim of tazedirekt.com, which preferred UXservices, which has considerable experience in user experience design and usability testing, was to find out what difficulties users encounter while using the website and mobile application and to find solutions to them.
The first step in the work done by UXservices was to create the right personas to reach the appropriate users for testing. In the studies, two personas were created and tests were carried out with users selected from each persona in their own environment (home, workplace, cafe, etc.) Tests were carried out in two phases. First of all, tests of the responsive website on desktop, tablet, and mobile were completed. Then, the tests of the mobile application were carried out and the usability reports of both phases were presented separately.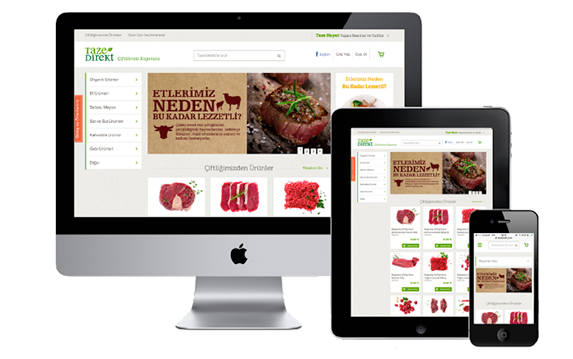 The feedback and findings obtained from the users were also proof of how accurately the personas were created. The reactions and comments made by the users while viewing the site were recorded one by one. User behavior observed by UXservices usability experts was noted to be evaluated according to heuristic criteria.
The tasks requested from the users were evaluated and scored according to the international usability criteria (5E criteria: Efficiency, Effectiveness, Easy to Learn, Error Tolerant, Engaging).
The tests were completed with the SUS (System Usability Scale) questionnaire applied to each user. The answers to the SUS questionnaire given by each persona for the website and mobile application were reported separately.

Suggestions on how to fix the encountered problems were presented, in which user experience design layer these problems are located, at which stage of the design the mistake was made, and the order of importance of the problem.