Migros supermarkets offer many alternatives to their customers with online shopping, wholesale and telephone sales. Migros TV, the new project of Migros, which has always aimed to offer new services to its users with its strategy of being an innovative supermarket chain, takes the customer experience one step further.
On Migros TV, it is possible to find instructional videos in categories that can attract everyone's attention;
Recipes,
Beauty care,
Technology, health life,
Mother-child,
How to do it,
Home care.
Migros aimed to determine the habits of the users and offer the most suitable platform to the users by having a usability test performed on this platform, where MigrosTV wanted to offer a more comfortable user experience to its users. As UXservices, we conducted A / B usability tests of both mobile and web versions of the application with a total of 15 people from the user profiles we determined in collaboration with our customers.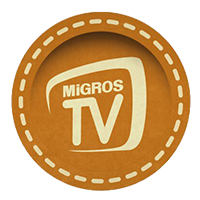 The purpose of this platform is to create an entertaining video platform by presenting videos on carefully selected topics suitable for the interests of its users.



We tested the responsive designed Migros TV on various devices using Android and iOS operating systems. We evaluate the findings we determined at the end of the test according to 5E (Efficiency – Effectiveness – Effectiveness, Easy to Learn – Easy Learning, Error Tolerant – Engaging – Satisfaction) usability criteria and We have presented our report by determining which layer corresponds to the Scope Layer, Structure – Architectural Layer, Skeleton – Skeleton Layer, Surface – Visual Design Layer. With the changes made as a result of these findings, Migros TV site met with its users.